Russell Crowe may have met his match in a new teaser for the upcoming Sony Pictures film The Pope's Exorcist. Putting cinematic demons and sinister forces of yesteryear to shame, the demonic entity that comes to blows with Crowe's character, Father Gabriele Amorth, is sending chills down our spine in the latest look. Proving that there's nothing scarier than a child – except maybe a child possessed – the clip introduces us to a young boy whose family is seeking out the help of the world's most renowned exorcist.
But a demonically possessed boy isn't the only bit of terror Father Amorth will be staring down in the Julius Avery (Samaritan, Son of a Gun) directed horror thriller as when he dives deeper into the case, he discovers that the Vatican has been hiding some Earth-shattering secrets. The teaser primarily plays into this angle of the storyline with Crowe's Amorth and his exorcism assistant breaking down a cement wall with a sledgehammer to find an abandoned room complete with a well filled with skeletons. As this teaser makes obvious, the film will be packed with jump-scares, with possibly the most terrifying bit of all being Crowe's Italian accent.
Filling out the cast of the exorcism-centered scare-fest will be a killer lineup of talent that includes Django and John Wick: Chapter 2 actor Franco Nero, who plays Father Amorth's boss – the Pope – and The Witch star Ralph Ineson as the voice behind the vengeful demonic entity. Included in the ensemble will be Cornell S. John (Fantastic Beasts: The Crimes of Grindelwald), Laurel Marsden (Ms. Marvel), Daniel Zovatto (It Follows), Alex Essoe (The Haunting of Bly Manor), and Peter Desouza-Feighoney.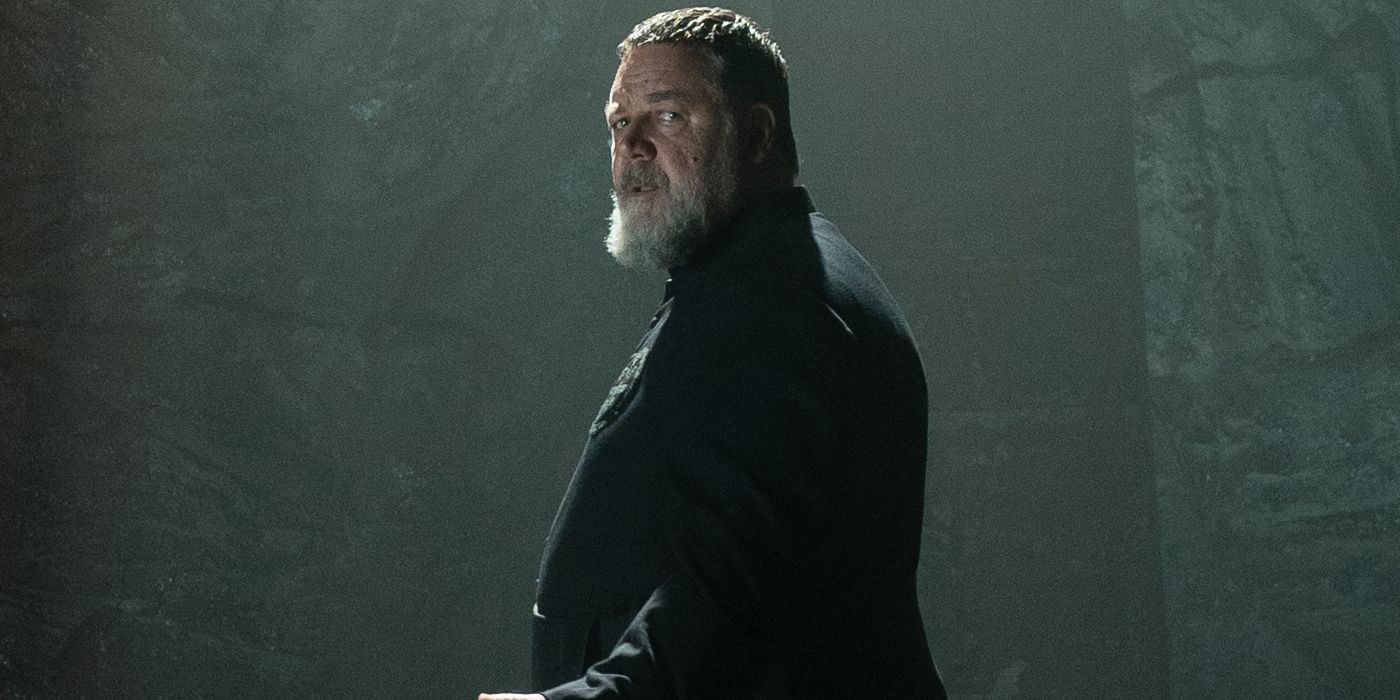 RELATED: 'Sons Of Anarchy's Tommy Flanagan Joins Russell Crowe in 'Sleeping Dogs'
Is The Pope's Exorcist a True Story?
The film is based on the real-life accounts of Father Gabriele Amorth who was given the title of Chief Exorcist of the Vatican by none other than the Pope. During his time driving demons from the living, Father Amorth said that he racked up over 100,000 exorcisms. His story was so popular and intriguing that he shared his tales with the world over several books and was even the subject of the 2017 documentary The Devil and Father Amorth, a project from The Exorcist director William Friedkin. Although Father Amorth performed an unimaginable amount of exorcisms during his lifetime, he always stayed true to the belief that most of the time, the answer lies within mental health illnesses and not demonic possession.
Check out Crowe's dance with the devil in the latest teaser for The Pope's Exorcist below and uncover the Vatican's secrets when the film lands in theaters on April 14.