Many longtime Brendan Fraser fans consider the 1992 comedy Encino Man to be among the Oscar winner's most enjoyable films, thanks in part to his unforgettable performance. In the film, Fraser plays Link, a caveman thawed out in present day California by a pair of teen slackers, played by Sean Astin and Pauly Shore, who help him better adapt to his new life. Recently, Shore took to YouTube to share screen test footage with entirely different leads, including Ben Stiller in Fraser's caveman role. It's a sight to see, as you'll discover by checking out the footage in the YouTube video below.
Along with featuring Stiller as the caveman, named B.C. in this version of Encino Man, the screen test also presents Keith Coogan and Jeff Maynard in the respective roles of Astin and Shore. It goes to show just how much casting can make a difference with a film, even an outlandish comedy like Encino Man, because even though the scenes are the same, the screen test feels like a completely different movie. Stiller's B.C. doesn't quite capture the innocent, childlike charm that Fraser brought to the table with Link, and the screen test even feels like a horror movie at certain moments.
In any case, the decision was made to go with Fraser, Astin, and Shore, and fans of the film would seem to be thankful for that. While it wasn't a big hitter with the critics of the early 90s, the film was embraced by audiences, performing well at the box office and garnering a cult following in subsequent years. Fans were also ecstatic to see lead star Fraser recently winning a Best Actor award at the Oscars alongside co-star Ke Huy Quan, who also has a part in the film.
Related: Brendan Fraser Reflects on Encino Man, Reveals His Approach to Playing Link
Will Encino Man 2 Ever Come to Be?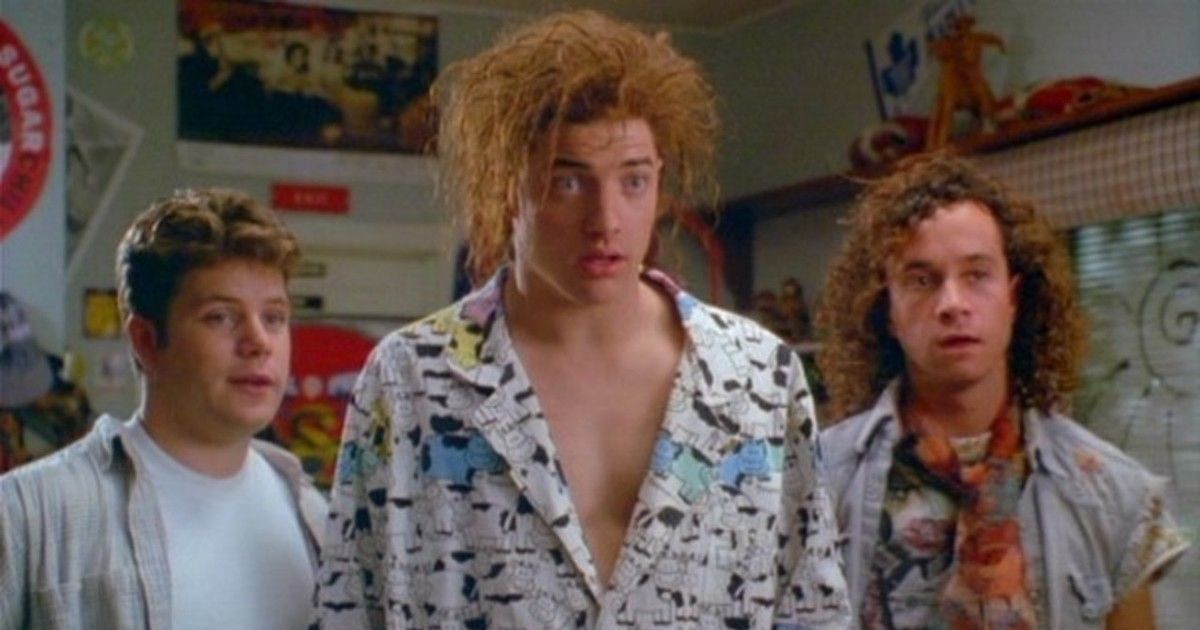 Because of the film's cult following, there have been calls from fans to make Encino Man 2. Shore has also campaigned for the sequel, stating in the past that both Fraser and Astin would be up for joining him in a follow-up film. Last year, Shore provided a positive update on the potentiality of the sequel happening, confirming that he'd actually spoken with the people at Disney+ about it. Perhaps now with the film featuring two Oscar winners, Encino Man will finally get that follow-up.
"I know Disney+ is talking about possibly doing the sequel," Shore told Inverse last year. "If they want me to do it and the script was right and Brendan and Sean were on board and it made sense, I would do it for the fans! It's what [screenwriter] George [Zaloom] has been working on. So ask him about it."
You can stream the first Encino Man on Disney+.