John Wick's latest target is apparently his own box office history, as Chapter 4 managed to score $8.9 million during the Thursday night previews that took place last night. Ahead of the weekend, industry tracking is projecting an opening in the $65-70 million range. By comparison, Chapter 3 earned $5.9 million during its own Thursday previews, on its way to debut with a $56 million opening weekend. The stage is set for the latest installment in the franchise to break its own debut weekend record, leaving the $14 million opening from the original movie as a distant memory.
Not only will the Keanu Reeves movie take the number one spot at the box office this weekend, but it might close out the story of the character with a bang. Recently, director Chad Stahelski teased that Reeves and himself would be taking a break from the series, and while this might not mean that the story is ending, they are telling audiences upfront that it will be a while before the character comes back. Over the years, John Wick has managed to create a strong fan base for himself, with ever new sequel earning more money than the previous one. And if the box office projection for Chapter 4 is anything to go by, the tendency is set to continue.
When it comes to the competition that the seasoned action hero will have to face, it looks like Wick won't have any problems this time around. After a disappointing $30 million debut last week, Shazam!: Fury of the Gods won't be much of a threat to Reeves' movie, and the poor critical reception the DC sequel received might ensure audiences choose to see something else. Added to that, Scream VI is also slashing its way through the big screen currently. While the movie has found its own success, a $17 million score from last week sets the stage for John Wick: Chapter 4 to take over the box office ranking with dominating strength.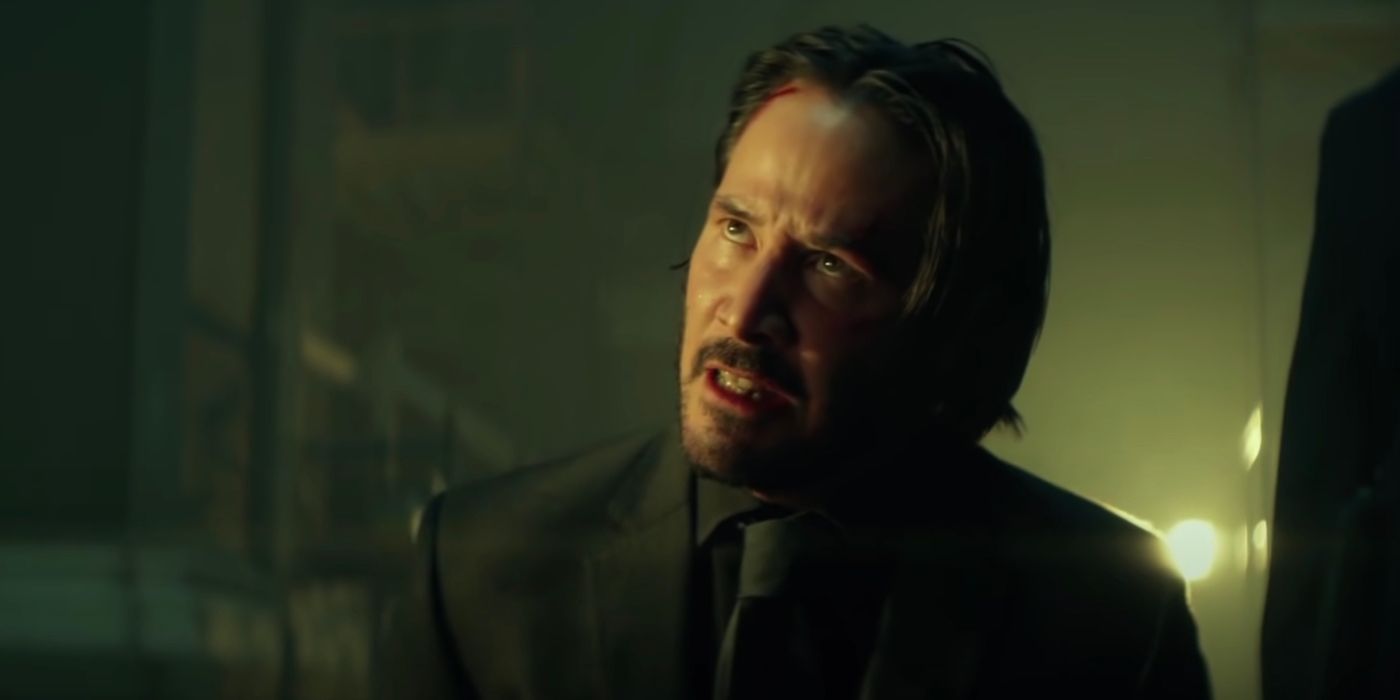 RELATED: First 'John Wick: Chapter 4' Reactions Call it "Glorious", "Epic", and "Badass"
Will John Wick: Chapter 4 Be Profitable?
The latest installment in the action franchise was made with a reported budget of $100 million. The projected $70 million opening weekend would be more than enough to ensure Chapter 4 is a success over the course of the spring. Having said that, the movie will face very tough competition in the form of Dungeons & Dragons: Honor Among Thieves and The Super Mario Bros. Movie. Considering that the audiences for the upcoming blockbusters are not very related, added to the fact that there's still quite some time before Guardians of the Galaxy: Vol. 3 gets here, everything is looking great for the success of John Wick: Chapter 4.
Before you head to theatres to get a glimpse of the action, you can check out the official trailer for John Wick: Chapter 4 below: