A good revenge story never goes out of style. Even if it starts with something as petty as a middle finger after a near-fender bender. Who hasn't been there? Things get heated in traffic, and the next thing you know, you're screaming words that would make Quentin Tarantino blush at a perfect stranger. That's seemingly the premise of the upcoming series Beef, starring Steven Yeun (The Walking Dead, Nope) and Ali Wong (Always Be My Maybe).
The Netflix series comes from the ever-impressive minds at A24 (The Witch, Midsommar, Hereditary). The official synopsis for Beef reads: "Beef" follows the aftermath of a road rage incident between two strangers. Danny Cho, a failing contractor with a chip on his shoulder, goes head-to-head with Amy Lau, a self-made entrepreneur with a picturesque life. The increasing stakes of their feud unravel their lives and relationships in this darkly comedic and deeply moving series. A trailer for the black comedy/drama recently landed online. Here's a recap of the footage.
Everyday Rage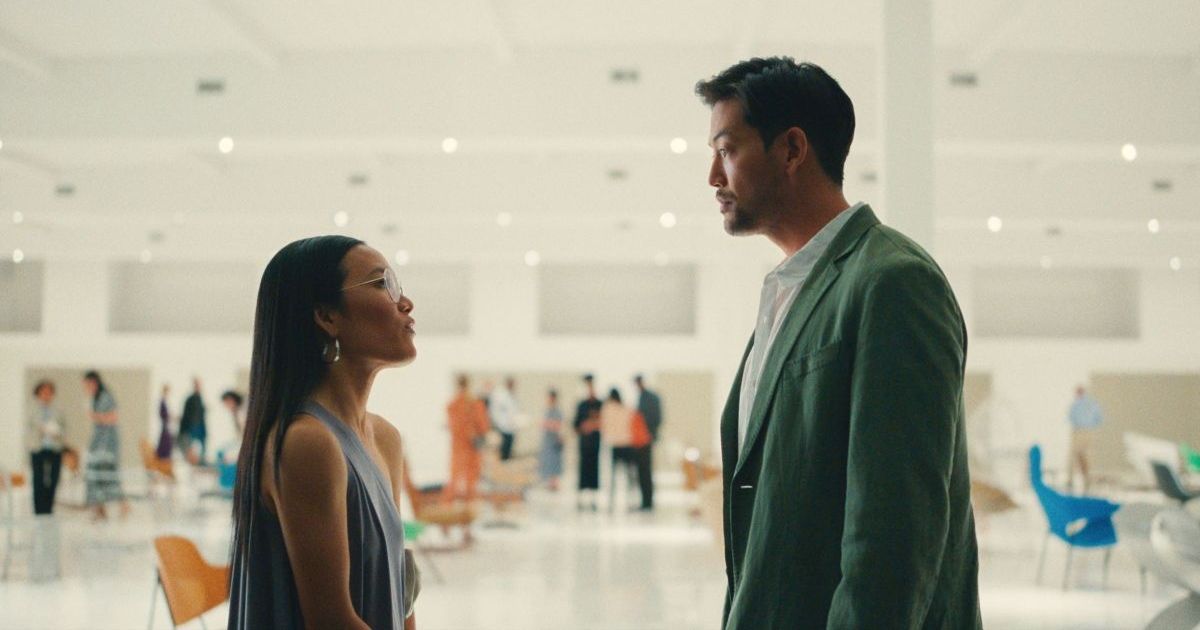 The trailer begins with an ethereally tinged rendering of "Today" by the Smashing Pumpkins playing as a woman named Amy (Wong) sits behind the wheel of her car in a garage staring blankly into nothing. A presumed significant other asks her if she's ok. She hesitates and flashes a big fake smile. The trailer then cuts to a man (Yeun) standing beside a pickup truck on a hillside staring at a bleak earnings report on his phone while chomping on a cheeseburger and sobbing into the hood. He laments "hustling his whole life" and the nowhere it has led him to as the shot cuts between his own false smile and true despair in private and Amy's similar situation.
Related: What Inspired the Gordy Scene in Jordan Peele's Nope?
A zoning out Danny sits parked behind the wheel as the audio reduces to a shrill beep, and he makes a white-knuckled fist aimed at his steering wheel. He backs out of the spot only to get a seemingly unending horn from an approaching car. He screams out the window at the driver, who pulls away, stops, and flips him off out the window. The last straw is Danny throwing the truck into gear and pursuing the white SUV that pushed him over the edge he's seemingly been living on.
As the iconic Pumpkins riff continues, Danny weaves in and out of traffic, searching for the SUV. He catches up, and the driver isn't any less demented at the moment and swerves at his truck, causing him to jump a curb into a corner flower bed. He ends up back on the road with the SUV in reverse, flying at his driver's side. As the crash concludes, Amy is jolted awake, and the trailer goes to shots of her living her "perfect" life with her husband and child, complete with a nice house and inground swimming pool. "I have a very full like I'd like to get back to, but I'm going to find you and take what little you have," says Amy.
Becoming Unhinged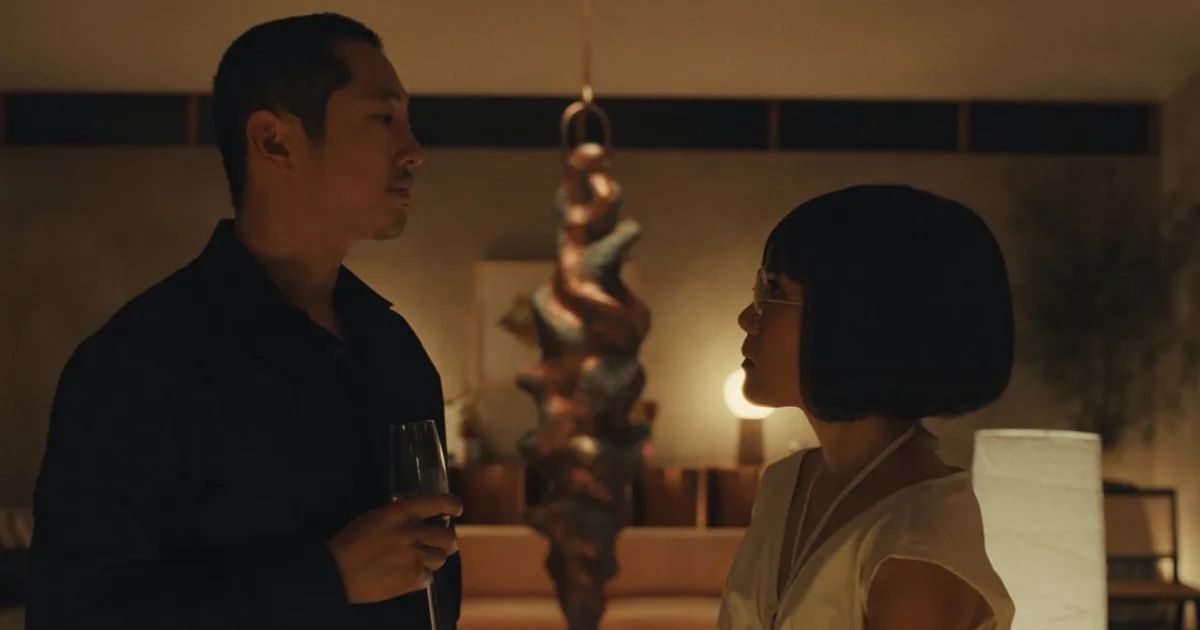 Danny is seen sitting by a bed with numerous portal grills lit in the room, and it cuts to him frantically talking on the phone on the walkway of an apartment complex. His turn to taunt, Danny sneers to Amy that she is a lowly suburban housewife stuck in a life she hates despite her high society status. Amy is next seen screaming with a gun pointed at her cell phone as her bewildered husband enters the room.
Related: Amazon Prime's Paper Girls: Plot, Cast, and Everything Else We Know
Danny is shown fumbling on and rolling down Amy's front steps with a large hammer, proclaiming himself a "dangerous guy." Shots of his life follow, including him hanging from a tree in what looks like a parachute, playing pickup basketball, and grilling with a friend. He continues to issue a warning to Amy to leave him alone as we see him shadily walking up to her white SUV, dousing it in lighter fluid, and striking a match.
Getting Personal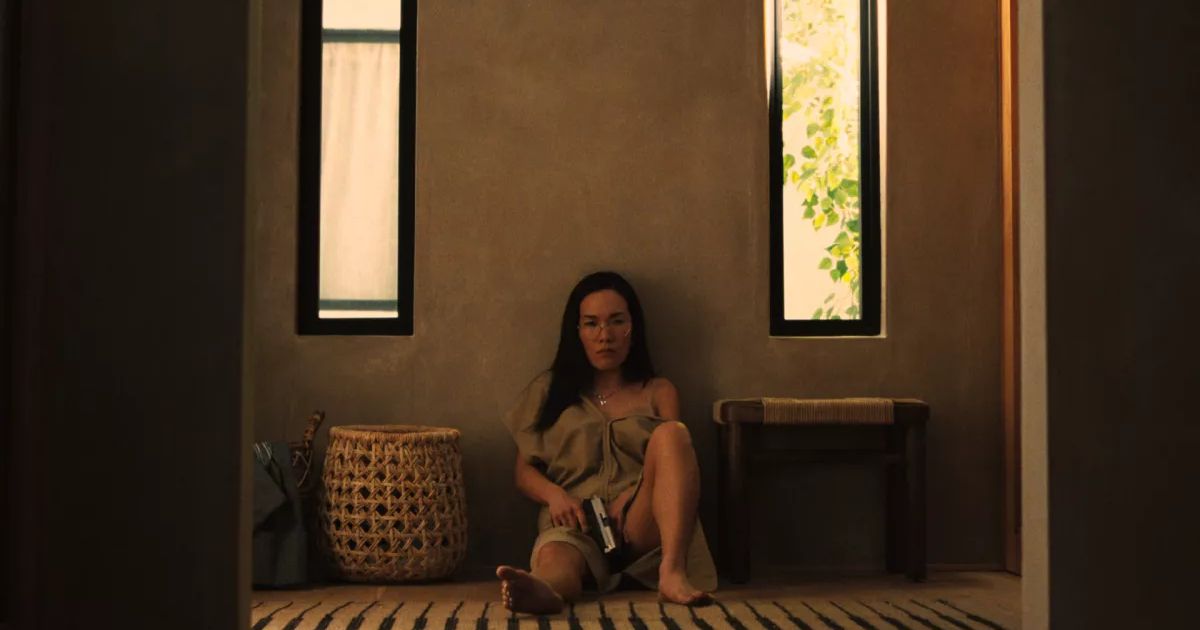 Danny and a few friends are shown dashing down a hallway toward Wong's Amy as she wags a finger at him, and a police officer cuffs him. In conversation with another woman, a hint of class warfare is suggested with the line, "I just don't understand what those people are so angry about." It cuts to a yellow stain on a carpet and hardwood floor and an enraged gun-wielding Amy screaming about someone urinating on her expensive flooring.
Yeun's Danny is seen weeping in what looks like a church service, followed by Amy putting on a forced laugh. "You're born, you make choices, and suddenly you're here," says Danny, next seen about to hit someone with a wrench. The trailer builds with a flashing mashup of the adversaries' lives ending with the line, "Maybe normal people are just delusional." Finally, it ends with a face-to-face confrontation between the two in their respective cars, right back where it started.
Beef will stream on Netflix on Apr. 6.